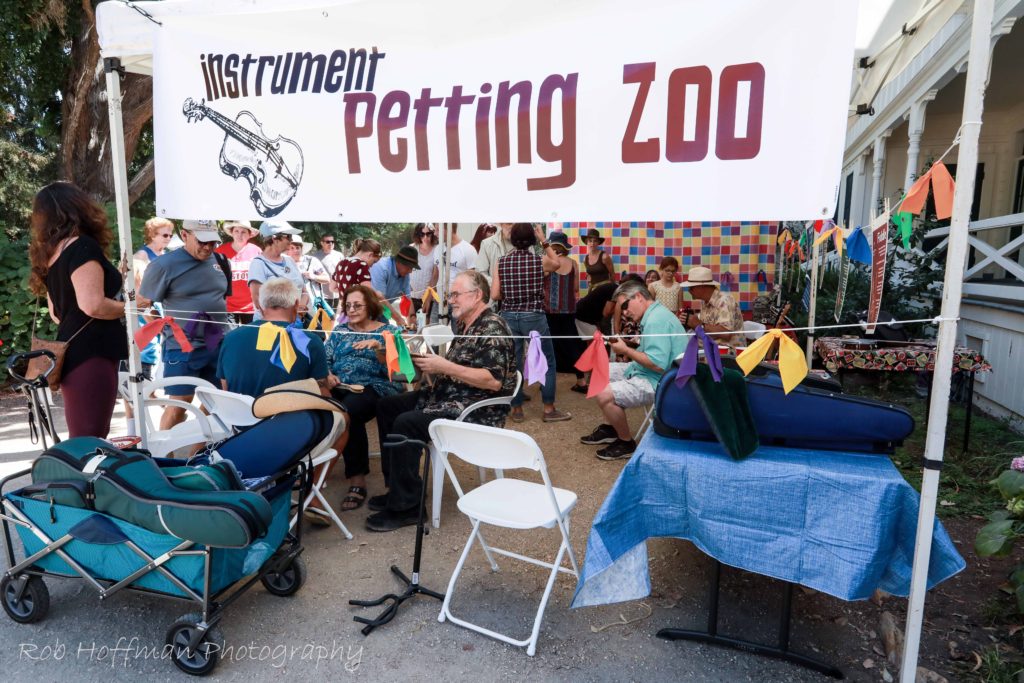 We love it when you stop by our booth to try out banjos and fiddles and other old-time instruments—like spoons and saws! It's always so much fun. We're looking forward to setting up again in 2023, but, in the meantime, we've gathered some musical activities for you to enjoy at home. They're aimed at children, but we're pretty sure people of all ages will enjoy them. If you try something mentioned here—and we hope you will—we'd love to see/hear how it goes. When you share on Facebook or Instagram, please use the hashtag #FiddlersFestival2023.
Let's Read About Old-Time Music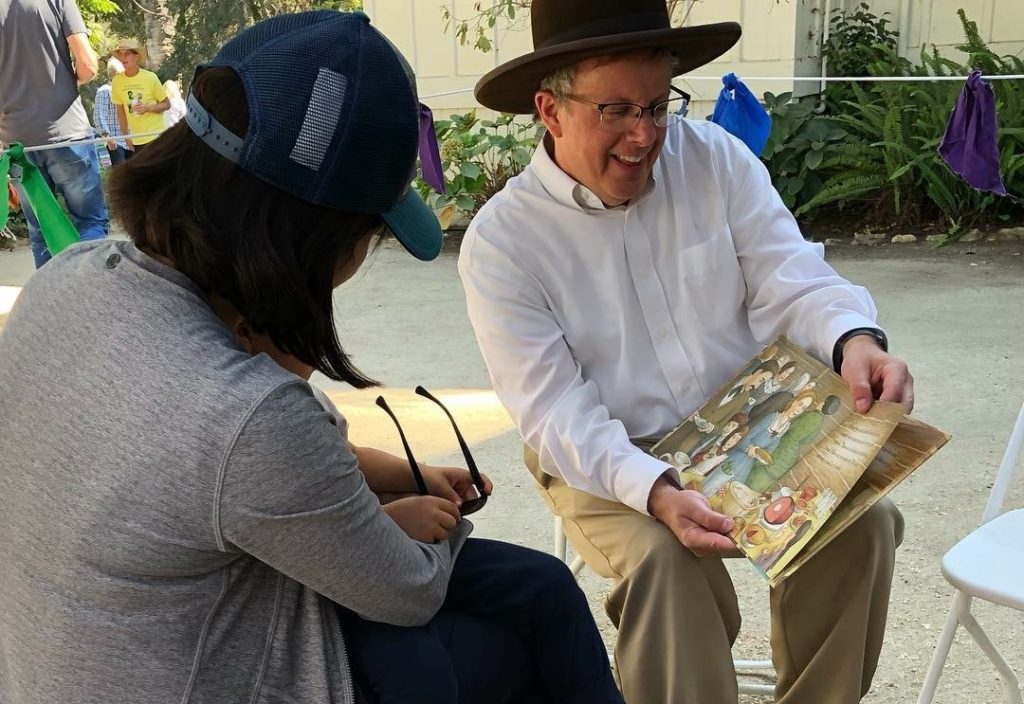 Remember the Laura Ingalls Wilder Little House books? How Pa would take his fiddle down from the wall to play tunes for his family? Old-time music and dance feature prominently in a number of children's books. Some of our favorites are showcased below. If you'd like more ideas for children's literature that gives a nod to old-time music and dance, check out our WorldCat list titled Old-Time Music and Dance Stories for Children. Many of these books can be borrowed through interlibrary loan.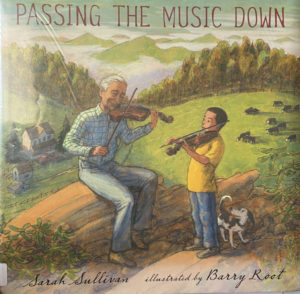 Passing the Music Down 
by Sarah Sullivan, illustrated by Barry Root (Somerville, MA: Candlewick Press, 2011).
The story of friendship between West Virginia Fiddler Melvin Wine and the young Jack Krack, this book captures the spirit of our instrument petting zoo—passing the music on.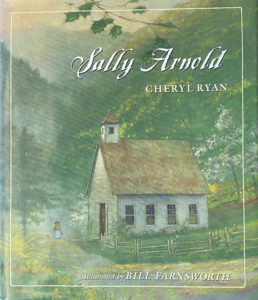 Sally Arnold by Cheryl Ryan, illustrated by Bill Farnsworth (New York: Cobblehill Books/Dutton, 1996). A shared old-time music experience helps break down barriers, allowing young Jenny to become close friends with the "scary-looking woman" Sally Arnold.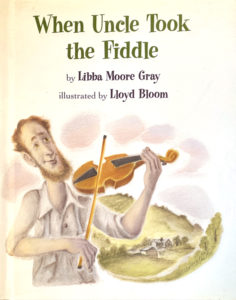 When Uncle Took the Fiddle by Libba Moore Gray, illustrated by Lloyd Bloom (New York: Orchard Books, 1999). A tired, yawning family, too exhausted to move, comes alive when Uncle picks up his fiddle and begins to play.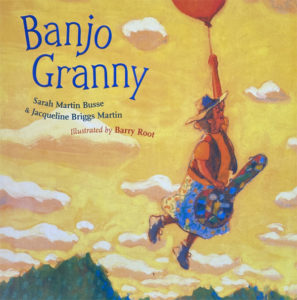 Banjo Granny by Sarah Martin Busse & Jacqueline Briggs Martin, illustrated by Barry Root (Boston: Houghton Mifflin, 2006). A banjo-playing grandma makes a magical journey to visit a young grandson who loves bluegrass music—and probably old-time music, too!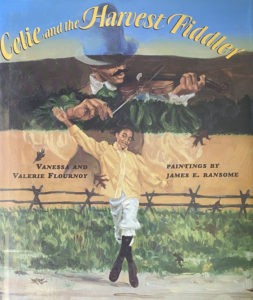 Celie and the Harvest Fiddler by Vanessa and Valerie Flournoy; paintings by James E. Ransome (New York: Tambourine Books, 1995). When a young girl receives a mask from a mysterious fiddler on her way to an All Hallows' Eve celebration, the magic begins.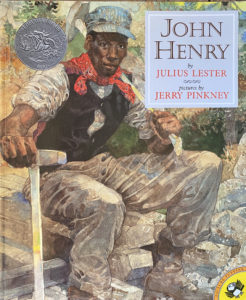 John Henry by Julius Lester, illustrated by Jerry Pinkney (New York: Puffin Books, 1994). The story of John Henry and the steam drill, often sung as a lively ballad, is skillfully captured with rich language and beautiful pictures.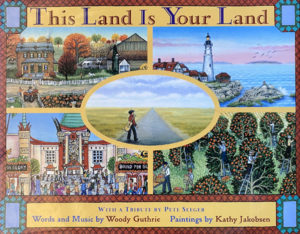 This Land Is Your Land words and Music by Woody Guthrie; paintings by Kathy Jakobsen; with tribute by Pete Seeger (New York: Little, Brown and Company, 1998). A colorfully-illustrated picture book inspired by the well-known Woody Guthrie song.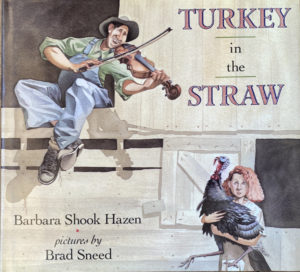 Turkey in the Straw by Barbara Shook Hazen, illustrated by Brad Sneed (New York: Dial Books, 1993). A farmer, who'd rather fiddle than farm, hosts a life-changing "fiddling party" for his neighbors and family.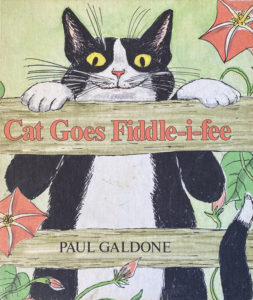 Cat Goes Fiddle-i-fee adapted and illustrated by Paul Galdone (New York: Clarion Books, n.d.). A traditional song brought to life with delightful drawings of the animals mentioned.
Let's Make an Old-Time Instrument
Old-time music is all about rhythm! If you don't have a banjo hiding in the closet or a fiddle hanging on the wall, no matter. There are simple and inexpensive ways to join the fun. Home-made instruments can be fashioned from almost anything on hand. For starters, tin-can drums are easy to put together and they have a great sound. Then, there's always that raucous jug band favorite—the kazoo. What about a xylophone made from glasses filled with colored water? Or, a soda bottle guitar or a bleach bottle banjo? Experimenting with these instruments can be surprisingly satistying and enjoyable! The videos below provide ideas to get you started.

Interested in Flatfooting? Did you know you've been walking around on your very own musical instrument ever since you were a toddler? Feet! So dig out your shoes and fire up this video. Festival favorite Rebecca Stout will teach you the ten creative "motions" that serve as the foundation for Appalachian flatfoot dance. And, if you'd like to learn more, check out the other videos on her website Flatfoot and Fancy Free.
Want to Try Spoons? There are musical spoons and there are eating spoons and sometimes eating spoons can make music! It takes some practice to be able to play them well, but learning can be an enjoyable challenge. Check out this tutorial by teaching artist Dave Ruch. He will show you to play spoons in less time than it would take to wash the utensils and put them away. Well, something like that.
How About Rhythm Bones? Grammy winner and two-time Emmy nominee Dom Flemons is crazy good at playing old-time rhythm bones. In this video, he explains the basics to get you started. If you want to hear how his percussive rhythms sound in musical context, check out his latest album, Prospect Hill: The American Songster Omnibus.
Ah, Musical Saw! If you have a crosscut saw with a wooden handle tucked away in your garage, ethereal music is begging to be made. Saw works best with a bow (any inexpensive violin bow will do) but tapping is also an option and a pencil with a heavy add-on eraser works great. Just please be careful. Experiment at your own risk!
Let's Play Old-Time Music Together
Old-time music can be as solitary as a single fiddler sawing tunes on a porch or as social as a big group of folks getting together to frolic the time away. There's nothing better than making music in person and we hope you'll join us at the festival next year. In the meantime, we invite you to pick up your instrument—homemade or otherwise—and play along with this Fiddlers' Festival jam from 2017. Who says time travel isn't possible?
---
Photos and videos used with permission. Many thanks to all who helped make this page possible!