--FREE OLD-TIME CONCERT--
Saturday, October 12th, 2019 at 3:00pm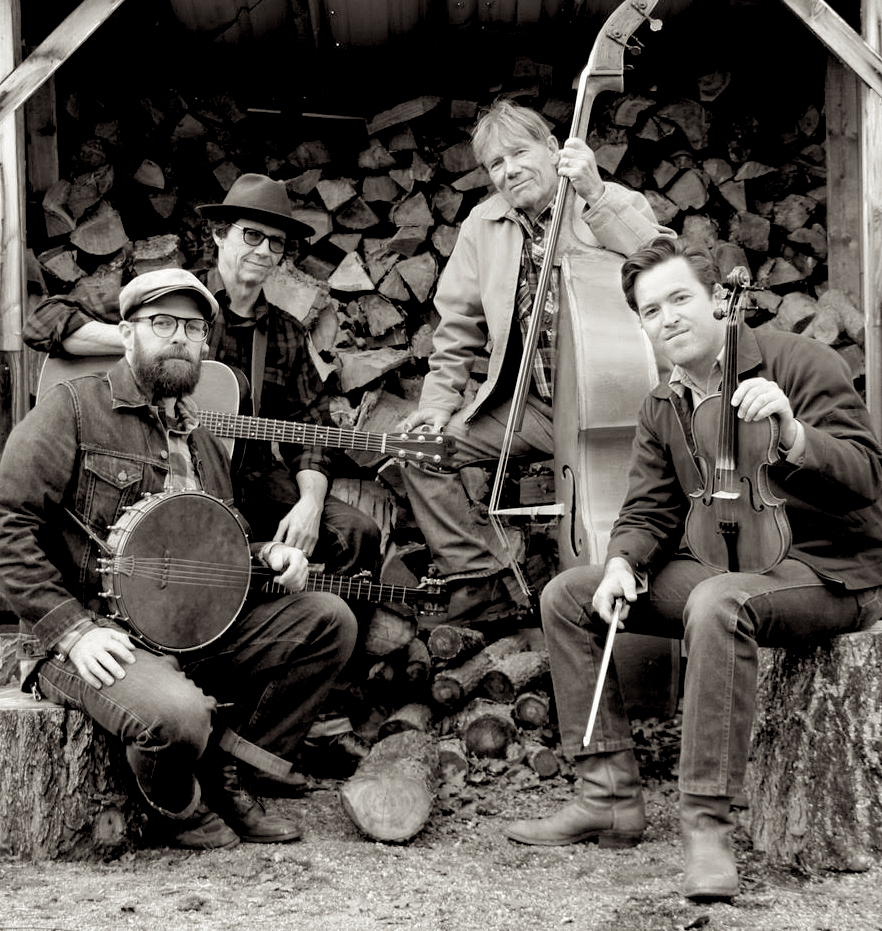 The SLO County Stumblers play red hot old time fiddle tunes along the Central Coast of California. Band members are Casy Meikle: fiddle, Daniel Bohlman: banjo, Stuart Mason: guitar, and Jerry James: bass fiddle.
A SLO county native, fiddler Casy Meikle moved to middle Tennessee in 2007 where he learned the traditional musical styles of the Southeast. Since then, he has become heavily involved in traditional music and craft. He learned to build fiddles from Gene Horner of Cumberland County, Tennessee, and performed extensively with a wide range of southern string bands and with buck dancer Thomas Maupin. Midwest transplant Daniel Bohlman plays banjo in the clawhammer and old two finger styles. His approach to the banjo is heavily influenced by the playing of Kyle Creed and Dock Boggs. Guitarist Stuart Mason, originally from West Virginia, has performed traditional music for over 40 years with bands that include Molly's Revenge and Little Black Train. He has performed at festivals in China, Scotland, Ireland, and many of the United States, and has won awards for traditional singing, mandola, and songwriting. Jerry James plays bass fiddle in the band. Jerry travels the world in search of the best jam sessions, and builds unique banjos for clients all over the world.
************************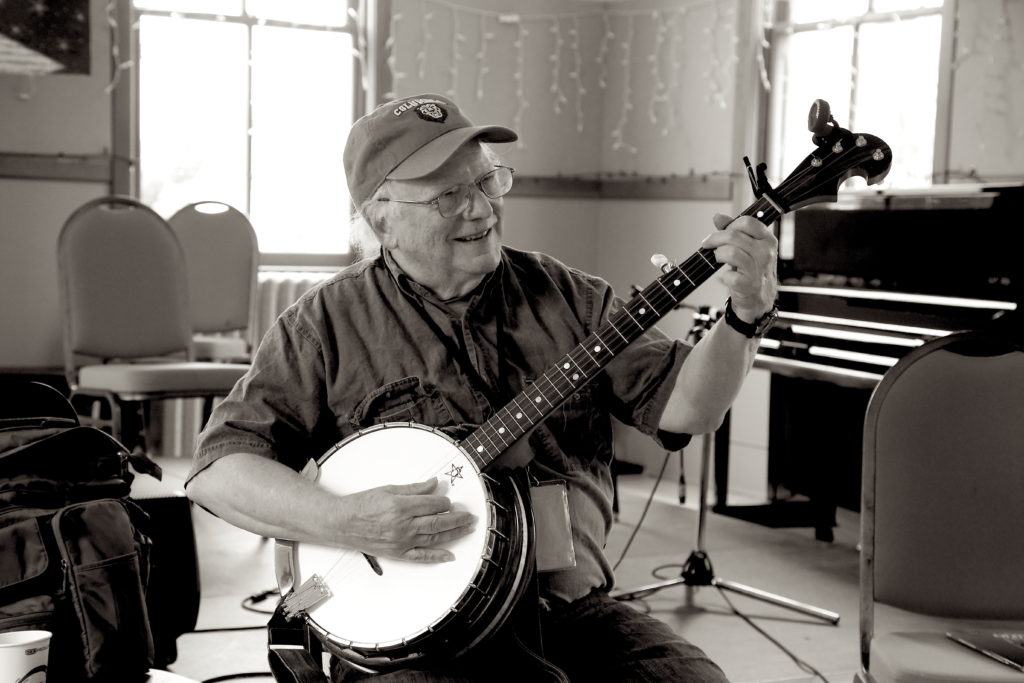 Art Rosenbaum, of Athens, Georgia, has been collecting, studying, and performing traditional American music for over 60 years. He sings, plays 5-string banjo, fiddle, guitar, harmonica and mouth bow. His repertoire, much of it learned first-hand in the course of his field work, ranges from Appalachian banjo tunes and songs, Southern and Mid-Western ballads and blues, fiddle tunes, sea chanteys, and spirituals.
He was awarded a Grammy for Best Historical for Best Historical Album, 2008, as well as a Grammy nomination for Best Album Notes.
************************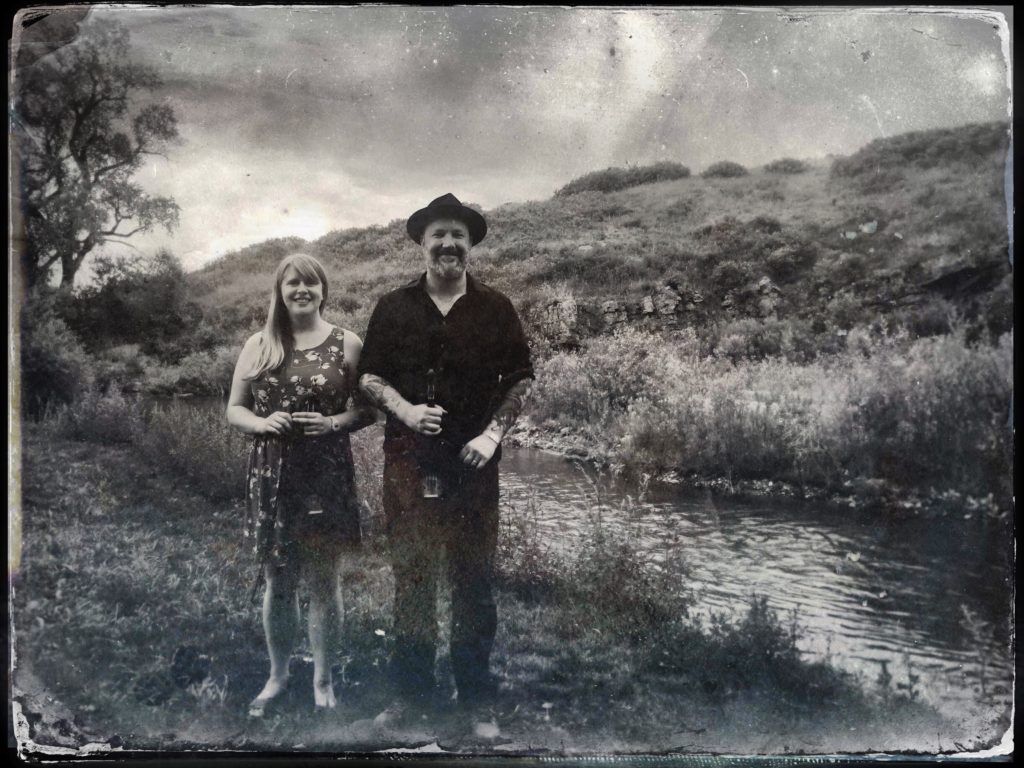 David Bragger & Susan Platz conjure the mysteries of the old, weird America through their hypnotic twin fiddling and banjo-fiddle duets. Archaic, trance-inducing bow rhythms and melodies become enveloped in a wash of drone and harmony when the duo invokes the echoes of America's early, forgotten folk music.
"There's twin fiddling, and then there's David Bragger and Susan Platz. Their music really reaches into that space where two instruments become one and draws you right in with it. Their debut CD, King's Lament, is one of the most sonorous and rhythmically locked-in sets of tunes you'll hear."  -Bruce Molsky
************************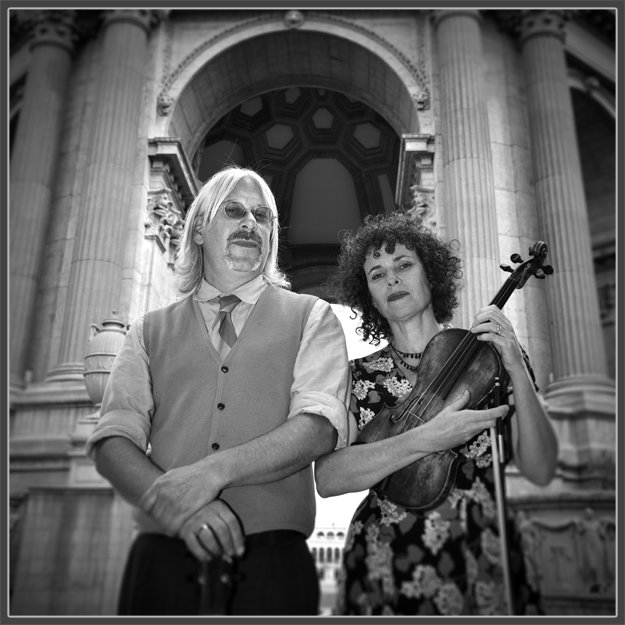 Skillet Licorice
Skillet Licorice is the latest project from San Francisco Bay Area roots-music luminaries Elise Engelberg and Matt Knoth. The result is a full fledged proto-swing orchestra capable of expert musicianship in a dizzying array of folk genres. Whether they're playing hot fiddle breakdowns, slinky blues, sparkling banjo breaks, ragtime or dreamy waltzes Skillet Licorice displays an impressive command of styles and techniques that comes from deep study and loving dedication to America's folk traditions. With the help of their talented friends they've put together an incredible repertoire that is essentially traditional, yet with a modern approach that is anything but a stale. Skillet Licorice is hot, sweet, and just a bit greasy!